Foundation launches direct-to-patient registry in multiple myeloma
The Multiple Myeloma Research Foundation (MMRF) recently launched its Direct-to-Patient registry, in what the organization's leaders are describing as a "disruptive" step toward improving outcomes for patients with multiple myeloma.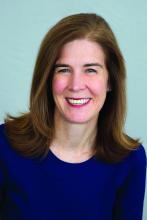 Anne Quinn Young
The new registry is intended to build upon CoMMpass, a program started 8 years ago that now represents the largest genomic database of any type of cancer. Although CoMMpass includes data from about 1,150 patients with myeloma, it's not enough information, according to the chief marketing and development officer at the MMRF, Anne Quinn Young.
"For a disease as heterogenous as myeloma is, we need more, particularly because we don't have all the samples for later-stage disease," Ms. Quinn Young said in an interview. "And even with the clinical data, given the patient population, both [in terms of] demographics and the nature of the disease, the numbers of patients still living after multiple relapses is rather small."
In an earlier effort to gather more data, the MMRF first turned to other organizations for help, but this approach fell short because of scarcity of data, and in some cases, unwillingness to share. Steven Labkoff, MD, chief data officer at the MMRF, described this experience in an interview.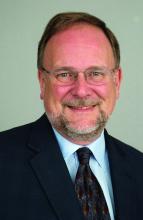 Dr. Steven Labkoff
"When the MMRF was looking around for different data sources for myeloma data, it was always the claim that, 'Sure, we have plenty of patients, we have plenty of data, and it's rich and really complete.' However, as we approached an array of organizations – big organizations – as we dug into the details and reviewed patient counts or data completeness, they either didn't have a sufficient number of patients, they didn't have sufficiently complete data for our needs, and in the case where some did have sufficient numbers and complete data sets, they simply weren't in a position to share that data outside their institution," Dr. Labkoff said.
Undeterred, the MMRF switched tactics to the current, patient-centric approach.
"We're leveraging one aspect of the HIPAA legislation," Dr. Labkoff said, referring to patients' rights to request their own medical records and an institution's legal obligation to provide those records.
In the short-term, the registry will collect three types of data: patient donated data (answers from a patient survey), electronic medical records abstracted from all relevant past providers, and genomic test results. Participating patients will have blood drawn at home by a phlebotomist for the genomic assay. Additional tubes of blood will be concurrently collected and biobanked. This will eventually allow for immune profiling, Dr. Labkoff said.
*Read the full article on MDedge*